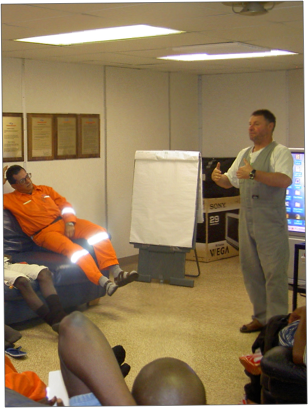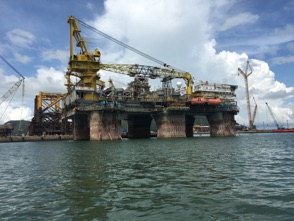 We are a specialised training company who offer quality training that is recognised world wide.
Formed in 1991, JCD Training is ready to look after your companies training and safety requirements.
We were proud to be the first training provider outside of the USA to be granted an API Licence by API (American Petroleum Institute) for Offshore Crane Operator Training (API RP 2D),  API Spec 2C and D Offshore Crane Inspection, and API RP 2 D Rigger/Slinger/Signaller.
JCD Training is very pleased to announce that they have now entered into a joint venture with PST Training at their excellent training establishment, this will raise the standard of training to new heights.
Craig Douglas
NVQ/SVQ D32/D33 Assessor/Verifier
COURSES WE CURRENTLY CONDUCT ARE:
LEEA Accredited Five Day Offshore Crane Inspection (in accordance with PUWER, LOLER 1998, BS 7121 part 11, API Spec 2 C and API RP 2 D)


LEEA Five Day Offshore Crane Operator


LEEA Three Day Experienced Offshore Crane Operator


LEEA Accredited One Day Experienced Offshore Crane Operator Refresher


LEEA Accredited (On Line) Two Day Refresher Offshore Crane Inspection With the pandemic causing havoc with business this course is now available on line please contact us for full details

"Delighted to finally be recognised for all our hard work over the years to win an award from Scottish Enterprise Awards."